Digital Marketing Training in Kumbakonam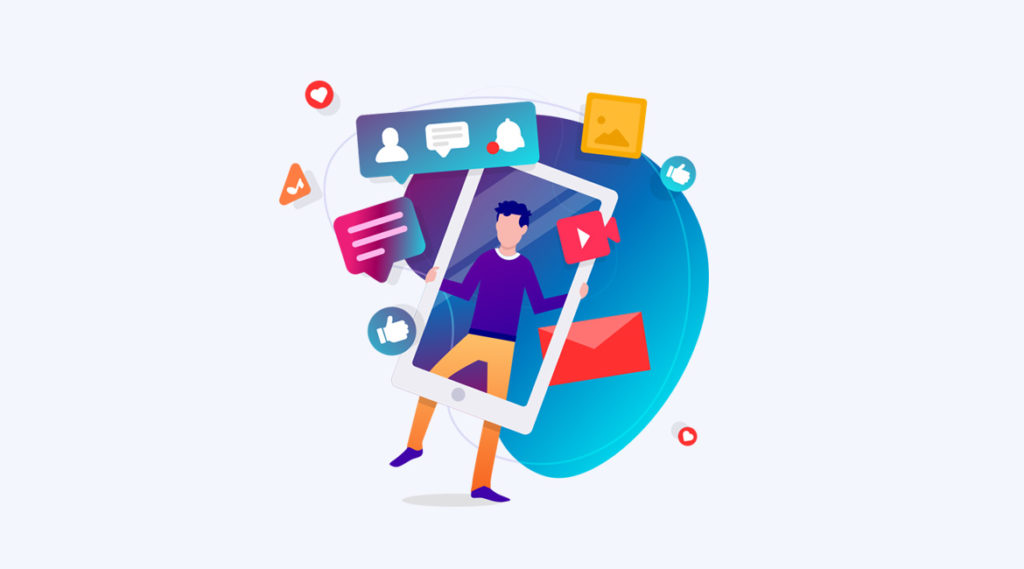 Digital Marketing Research Tools
Research is essential to the success of any marketing campaign.
Without proper planning and research, you are making your tasks when starting a campaign a lot harder. Always do your research and plan this will not only make your job easier but you will learn a lot more things in the process. Digital Marketing Training in Kumbakonam
Google Trends
Google Trends lets you see the latest trends, data, and visualizations from Google and find out what's trending near you right now.
It can give you validation on an idea pretty fast and it is very easy to use.
Simply go to the website and type the keyword or the industry name you are interested in a hit "Enter".
You can also add other terms so you can compare data.
They also show you an interest by region on a map and also related queries
You can also search by countries, time period, categories and type of search which includes Youtube search.
And as you may know, Youtube is the second-biggest search engine in the world.
So if you are going to start a business, research competitors, create a new campaign or just curious about certain words Google Trends is one awesome tool you can use!
Google Keyword Planner
So there are two opinions on the Google Keyword tool there are the people who love it and the people who hate it and think it's data is misleading.
I will not be telling you what I think I will just tell you how you can use it in the best way possible.
What is the Google Keyword tool?
It's a feature in Google Adwords which I will be talking about later in this article. It's located in the "Tools" tab.
It is similar to Google Trends but it gives you actual numbers you can work with.
You can choose one or more keywords, choose the country and the language you want and see approximately how many times your word is searched.
You can see if the competition is "High", ""Medium" or "Low" and what is the suggested bid for that keyword.
I do not recommend to use only the Google Keyword tool to research your keywords, but it is a great tool, to begin with, to get some kind of idea on volumes.
A cool thing about the keyword tool is that you can export the data and import it somewhere else.
Also, you can start a Google Adwords campaign directly while you research your keywords which I also don't recommend.
What I recommend is that you check it out and find out if it fits your needs.
Ahrefs
Maybe one of the best SEO and SEM tools on the market.
Why?
Mainly because you can learn almost everything about your competitors with the Ahrefs Site Explorer.
What it gives you is the opportunity to learn where your competitors get traffic, where they rank for specific keywords in Google Search, how many backlinks and who exactly links to their website and much more.
For instance, you can set "Alerts" so each time a website ranks for a keyword or receives a mention somewhere on the web.
Also with their "Content Explorer", they give you the opportunity to find the most shared content on the web.
Here you can see the most shared article about iPhone cases with a total of 91k shares.
You can, of course, filter that in many ways.
---
Another great feature and my favorite is the Keywords Explorer 2.0
It has an enormous database of keywords and you can research keywords in 170 countries.
It shows you accurate search volume data, how many searches are with clicks and how many searches remain without clicks.
Another awesome thing about the keyword tool is that it shows you the keyword difficulty in other words. How hard is to rank for that specific words.
It has a ranking history graph, a very detailed SERP analysis of all the data you need in order to make a plan and a marketing strategy.
Last but not least, thousands of keyword ideas with all the metrics you need to know in order to make your decision easier.
Since I make my decisions based on data I can say that I really like how Ahrefs works.
Here are some updates they made recently.
They increased the crawling speed of our AhrefsBot and the size of their databases (links and keywords).
To demonstrate it in numbers, they launched this regularly updated page https://ahrefs.com/big-data These numbers make Ahrefs so good at competitive analysis (including backlink analysis) and in keyword research.
Also, they launched a brand new Site Audit tool. They are still polishing it but it already gets some enthusiastic reviews. Unlike other tools, it does not just show you website errors and SEO issues and relevant recommendations. It lets you create your own issues and configurations for the site audit. I think it's really great in the constantly changing environment of today's SEO.
They also launched their Rank-tracker feature which helps you keep up with the performance of specific keywords with very nice charts and graphs.
Analytics & Report tools
For one to be successful in the long-term one must learn how to analyze.
Successful campaigns or mistakes can be tracked and optimized.
Here are some of the best Analytics tools.
Google analytics
There are many data-sources on how many websites use Google Analytics.
In a post from 2015 Marketing land says that Google analytics is used by 30–50 Million websites.
Other data-sources like W3Techs say that Google Analytics is used by 54.9% of all the websites, that is a traffic analysis tool market share of 83.5%.
Either way no matter how many websites use it is one of the most popular analytics tools in the world and if you are Digital Marketer, Growth hacker, Marketing Manager and even a CEO you must learn how to use it.
With Google Analytics you can track everything about your users even what resolution screen they are using.
You can create all kinds of reports and thus learn more about the people using your service.
Where they come from, which channel provides the most leads, sales, downloads etc.
You can even perform A/B testing with the new Google Optimize platform. It's very easy and it's integrated with Google Analytics so you can see your results right away and take the best decision based on data.
Something very important is to keep a test for at least 7–14 days and not stop it after 2–3 days. This way Google Analytics will help you in the best way and more accurately.
It is extremely powerful if you know how to use it and if you invest more time to understand it you can only win.
Here is a link to the Google Analytics Academy
Facebook analytics
Facebook has recently gone into the direction of becoming a whole in one Marketing platform.
The Facebook Analytics for Apps recently came out of beta and it is one of the most powerfull analytics for apps tools there is if not the most powerful one.
Why am I saying that?
Well on the platform you can everything you need to know about a user.
It is by far one of the most accurate demographic segmentation ever.
And that's not all. If you don't know the Facebook Applications has a lot of permissions that you grant when you install it.
But the true power of it comes when you set it up just like they want you to.
With events.
You see with Facebook analytics for apps you can track specific actions that users have taken in your app and create a segment to target them.
Yes.
You can show ads to people based on specific events.
For instance, you can show personalized ads to people that haven't completed the level of your game or give a discount to people that were one step away from subscribing to your service.
Also, you can create Lookalike audiences to those segments but and I will talk about why this is amazing when we get to the Facebook Ads tool.
Last but not least there are "Push Campaigns".
Push Campaigns feature is part of the Facebook Analytics for Apps SDK and it gives you the opportunity to send Push Notifications to your users totally for FREE!
There are two types of Push Notifications
In-app Notifications — Pop-up screens that show up while the user is in your application
Push Notifications — Notifications when the user is not using your application
The best part is that you can use Push Campaigns with the Events and instead of paying for ads you can get to your users for free.
Another cool thing from 2017 is that Facebook analytics is not only about apps anymore.
You can use it for your Facebook Pixel.
That way you get an in-depth information about the Facebook profiles of the people that visit your website, about the people that become leads and customers. This was a big step because you can really learn who are you customers and also learn how to target them more precisely.
Like the Apps analytics here you can also create audiences based on specific actions and use them for targeting in the Ads Manager or Power Editor.
It's designed to be very visual and has "Automated Insights" which are insights that are picked up by Facebook Analytics AI and are shown to you on top of the Overview page. This feature is still in beta but works pretty well so far.
You can also now see where users came from too.
Insights are not as detailed as in Google Analytics but they can give you a great overview. For example, you can see what are the top sources that drove traffic. Main ones are Referral, Direct, Social Networks (Facebook, Instagram etc.), Self-referral (sub-domains that you own), Search Engines etc.
Retention graph is becoming more and more accurate.
All in all Facebook Analytics both for apps and for the pixels is becoming more and more accurate and useful.
Read More