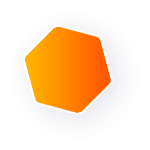 Features
Premium Designs
We offer Responsive and Dynamic Web Design Templates for unlimited page count.
Hosting
Cloud CDN
To accelerate content delivery for websites and applications served out of Google Compute Engine and Google Cloud Storage.
Renewal cost
Pricing
Wordpress - ₹ 2200 / Year Ecommerce - ₹ 3000 / Year
Maintenance
Updates & Migration
Once we built your website we ll be maintaining it for your future updates until you transfer your domain to other servers.
Offers
Google My Business
Get your Google My Business account for the local traffic of your Business Website.
Domain Registration
Premium Static Design
Mobile Responsive Pages
Upto 7 Pages
SSD Cloud Hosting
Lite Speed Server & Cache
Unlimited Bandwidth
5 Email Account
Daily Backup
15 Days Free Maintenance
Renews @ ₹2500
Domain Registration
Premium Design
Dynamic WordPress
Mobile Responsive Pages
Speed Optimized
Up to 8 Pages Extra Page ₹ 300
SSD Cloud Hosting
Lite Speed Server & Cache
Unlimited Bandwidth
5 Email Accounts
Daily Backup
SSL Life Time
1 Month Maintenance
Renews @ ₹ 2500
Domain Registration
Premium Ecom Design
Woocommerce
Payment & SMS Gateway
Upto 25 Product & 10 Pages
All Features of Business Plans
2 GB Space
SSL Life Time
1 Month Maintenance
Renews @ ₹ 3,000
Incredible Design Templates
We offer Responsive and Dynamic Web Design Templates for unlimited page count.
Get a site hosted at any of your desired hosting providers. Also we ll be taking backups of your site data after a particular time period.
1. What is your Refund Policy?
We will refund you in case of not completing 75% of the total work within 1-5 working days. But the Domain Registration fee will not be refunded at any cost.
2. Whether the domain registration and hosting cost included in the pricing or not?
Yes. It includes the domain registration and the hosting cost. And the Renewal Cost from 2nd Year is ₹ 2200 for WordPress and ₹ 3000 for Woocommerce Per Year.
3. What is the difference between basic and premium wordpress packages?
Premium Design template is the difference that you see in premium design  wordpress package.
4. Will you have any discounts/bonuses?
At present you're availing the packages with 25% Discount on WordPress and 15% Discount on Woocommerce Packages. And Arudhra is the only place to run Google Ads at ₹ 100.
5. Will you provide any support once you handover the website?
Of course, We provide Mail support, Call Support as well the Whatsapp Support at your comfort.
6. Can I create or update my site content on my own?
Yes. We will provide you the tutorial and enough knowledge to handle your site content on your own.
7. Will you do Redesign for my existing website?
With Pleasure! We are here to redesign your site more attractive and unique with the features mentioned in our plan.
8. What are the benefits of Google Ads?
For a certain period of time, your site will be reaching higher rank on the SERP results based upon the competition of your business.
9. Can you help me for website ranking?
Ya. We will be working on behalf of you to rank your site as additional SEO Service Package.
10. What is your USP?
We mainly focus on the Web Design, but in addition we provide all the additional features for our clients site to land them at the right place on the Web Browser.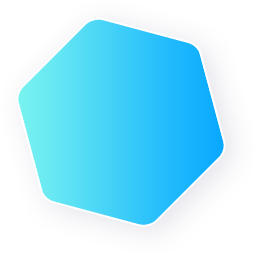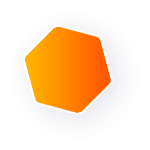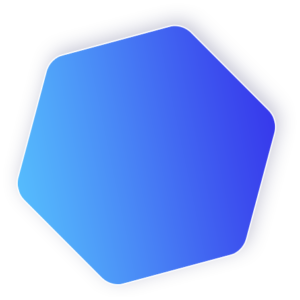 In addition to the basic website development features these are the special services that we provide.
Google My Business
Get your Google My Business account for your local traffic.
We enjoy adapting our strategies to offer every client the best solutions that are at the forefront of the industry.
1
Choose Design
Browse premium design themes and select the one among that suits well for your Business site.
2
Register Domain & Hosting
Once you select the web design template, you can register your domain name and its hosting.
3
Live Site In An Hour
Within an hour from the domain & hosting registration your site will become live.
4
Delivery & Testing
From 1-5 working days your live site will be ready for the delivery. And the missing inputs will be added in your next update
5
Back Up
We maintain your site data as back up for every 6 months. You can make use of it at any cause.
6
Success
Let's celebrate our success together!
I am very much satisfied with the theme capabilities, solid performance, and most of all the support provided. I look forward to work with Arudhra Innovations for my future projects.
Working with Arudhra Innovations team was a great experience. After Redesigning my site by Arudhra I can get enough number of clients through online. Now its being successful.
I have designed many Web sites for a variety of clients exclusively on the WordPress platform. But I have been very impressed with the quality of their products and support they provide. Thanks to Arudhra Innovations.
Fantastic work! I acquired them for the development of my online store and they have satisfied me to the full by Search Engine Optimization. Now I expaned my business in a new location as I am getting reasonable customers in my existing store.
Arudhra Innovations has driven calls through Google My Business Optimization for our Institute. That makes our conversion rate easy. So Its obviously recommended!